IMIS Academic Excursions
Integrated into IMIS program will be three field visits organized during the semester that serve to capture the main historical and cultural aspects of Morocco. These visits will include the cities Fes and Marrakech, and one of the cities of Tangier, Tetouan, Chefchaouen, Zagora or Merzouga.
---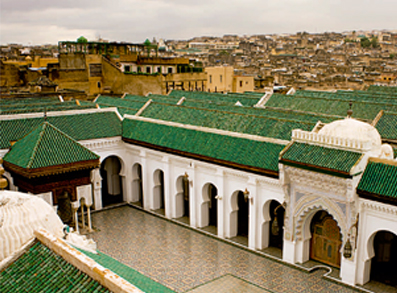 Fes
Explore Fes el-Bali, otherwise known as Old Fes, one of the largest and best-preserved medieval cities in the world. Students will walk the bustling bazaars, craft centers and traditional schools and mosques, intermingling with the residents in their every day life.
More information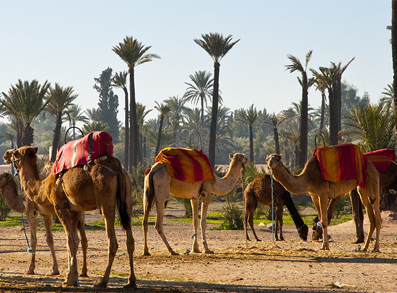 Marrakech
semester students will make their way to Marrakech, Morocco's legendary "pink city". Soak up the sights, sounds and smells of the Jemaa el-Fna plaza, home to storytellers, snake charmers, acrobats, monkey handlers, food stalls and more
More information
---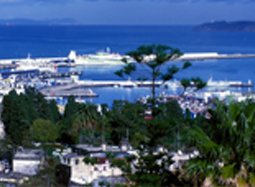 Tangier - Tetouan
The port city of Tangier has captured the imagination of travelers, writers and artists for centuries. Located at the strategic Strait of Gibraltar, this international city exhibits cultural influences from both Europe and Africa.
More information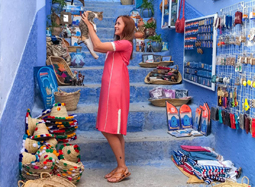 Chefchaouen
Chefchaouen is definitely one of Morocco's most beautiful cities. Known as Chaouen by its people, the city is located in the Rif Mountains in northwest Morocco. Along with its spectacular location and its blue painted walls and doors.
More information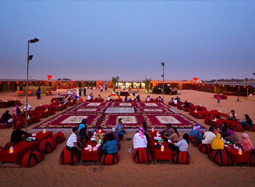 Zagora - Merzouga
Ride camels to your campsite amidst the sweeping desert landscape of the Sahara. Spend a festive evening under the stars dancing to Moroccan music and feasting on a meal of couscous and roasted meats and vegetables.
More information